If you became a victim or witness of Russia's war crimes, record and send the evidences!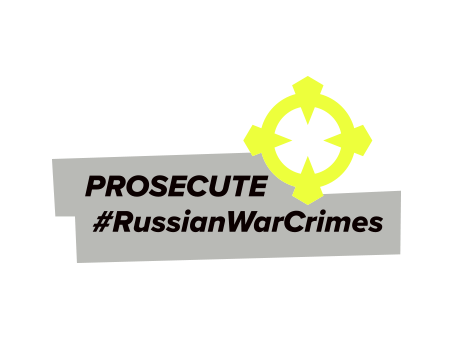 We document the war crimes of the Russian Federation in Ukraine
The Office of the Prosecutor General, together with Ukrainian and international partners, has created this resource to properly document war crimes and crimes against humanity committed by the Russian military in Ukraine.
We work in accordance with international standards
Protect information and witnesses
We store information for the administration of justice
The information you provide will be used to bring to justice those guilty of the most serious international crimes, both in Ukrainian courts and in the International Criminal Court in The Hague and in a special tribunal after its creation.
Send videos and photos, as well as any information in the form below.
Criminal liability for #RussianWarCrimes!
Examples of war crimes:
injury or killing of civilians;
torture, physical violence, rape, inhuman treatment or imprisonment;
violence against medical staff;
use of civilians to cover the military (human shields);
deportation and illegal relocation of population;
forcing citizens to take part in hostilities against their own state;
damage to civilian infrastructure, and the robbery of the civilians;
destruction of cultural and educational institutions;
damage/destruction of religious buildings (temples, mosques, synagogues, etc.);
denial or deprivation of access to medical care;
deliberate strikes on personnel, transport, equipment related to the provision of humanitarian aid.
---
To record a war crime:
leave information about yourself (it is under reliable protection);
describe the violation with the exact location and all the details (victims, damage, etc.);
Upload a photo or video.
---